Home Sweet Home-San Diego Call (858) 603-8284
House Cleaning & Pet Sitting Or E-Mail for more info.
** Hours of Operations for Cleaning: 9:30 am to 4:30 pm. Monday to Friday. Saturday and Sunday by appointment only. In-home estimates are given anytime during daylight hours.
What would make your rate higher would be the following:
1. Excess Windows and Blinds (if needed cleaning)
2. Excess hard flooring (this usually needs 2 steps for cleaning)
3. Clutter
4. Excess Pet Hair
5. Not had regular cleanings, once a month or occasional/spring cleaning.
6. Move-in or Move-out cleaning.
7. Extra dirty or dusty
8. Lots of picture frames, nick nacks that need dusting.
9. **If you add more people, pets or replace carpet for hard floors, expect to have a rate increase to cover extra time for cleaning.
10. After the first 2 cleans if your place takes the same amount of the first clean or home can not be maintained (usually due to pets or clutter) there could be a rate increase to match time spent.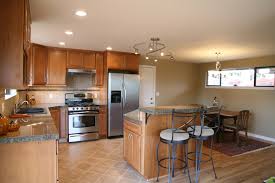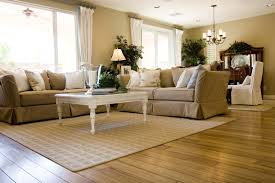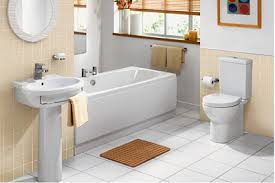 For online references click here!
**Personal contact info for references are given out after the initial consultation if requested.
This is paragraph text. Double click here to edit and add your own text.
Housecleaning rates are charged by the job. The rate is determined by the size and condition of the home along with what type of service, like one-time, monthly, bi-monthly, etc. Each person's home is unique and therefore charged accordingly to what is needed. Move-outs or Move-ins (where I clean only once), One-time or First time clean for ongoing clients will be charged more. Please keep in mind that quotes include a portion for taxes, supplies, equipment, laundry supplies, Health insurance and other expenses of operating business which also includes travel time for giving estimates, etc. To receive a FREE 20-minute In-Home Estimate Contact me Today!
**My rates reflect my Experience and Quality of Work. I am Very Reliable and Trustworthy! Expect to pay slightly more for the first time clean. I accept Cash or Local Checks only! One time cleans, Move-outs or Move-Ins I accept Cash Only!
I also Prefer cleaning in Smoke-Free homes and homes up to 2100 sq ft.

**Homes that are larger than what I prefer cleaning, rooms can be omitted to fit my timeframe available. Ways to keep your rate down are to eliminate rooms (keep in mind, bedrooms are not where the harder work usually is) or extra projects to be done, have clutter-free rooms, etc. Can be discussed during the consultation.
Move-in, Move-out Cleaning are with Appointment only and MUST be paid in Cash. With on going service for move-ins, checks are accepted. Expect to pay more for this service compared to regular on going cleaning.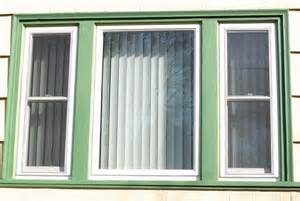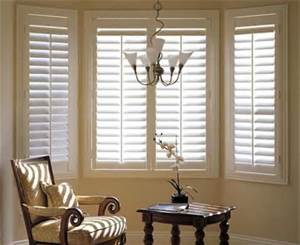 Windows and Blinds are a separate service than House Cleaning. Once Blinds are cleaned for the first time, they would be included on a regular basis on an as needed dusting chore. I also, on occasion, dust a few blinds at a time when I have extra time.
Windows and blinds are charged by the size and extent of cleaning needed. To be determined during consultation.
Keep in mind I do this as an added service and that I am NOT a Professional Window or Blind cleaner. I no longer clean mini-blinds, the one-inch slat ones. Those are best left for a company to come out and wash or simply replace.
There are two ways of cleaning blinds, one being just dusting and the other by wiping each slat with a damp cloth. This is done when the blinds are dirty and dusting is for ongoing maintenance. Keep in mind if the blinds are dirty it will take longer to clean and therefore cost more.
#1 Scenario
1500 sq. ft. bi-weekly $100
This one is for a single person or couple. Home has MOSTLY carpet, not much pictures/nick knacks, pretty neat and no clutter. No children or pets. This home will then get the lower rate.
#2 Scenario
1500 sq. ft. bi-weekly $120
This home has a couple and either a child or pets. Also for singles who may have pet(s). The home has pretty much the same as #1 but has a little more work to be done, like more dusting and pet hair etc.
#3 Scenario
1500 sq. ft. bi weekly $135
This home has a couple with children and pets. The home has hard floors and extra work for clutter and pet hair also. Expect to pay more!
Sample Scenarios
The following are Scenarios of how the same size home can have a different rate. This is just a sample rate only!
Do you want to hire a House Cleaner, a Maid or both?



#1 Scenario
A house cleaner is one who mainly just cleans your home. Cleaning all rooms, floors, dusting, straightening of items, etc. This is usually the most asked for.
#2 Scenario
A Maid is someone who makes beds, does dishes, laundry, ironing, prepare meals, and also very light house cleaning but not a full house clean and or just straightening of items, loading and unloading a dishwasher, etc.
#3 Scenario
Expect to pay more when you combine a house cleaner with maid work. This would include a full house clean plus a few of what a maid service would do such as make beds, do dishes or load and unload dishwasher and laundry.
Here are a few examples of my before and after work!
The following rates are for basic and or basic/plus cleaning only and used as an example only. Deep cleaning or extra detail cleaning will be more and can be discussed during the walk-through. The rates listed below will give you an idea of what to expect to pay except for a deep clean. My rates are quoted per job and include portions to cover for taxes, supplies, laundry expense, equipment and other business expenses. Keep in mind every home is different. Below are examples of what makes for different prices. Also, check out the list above for examples of what causes a place to be more. Prices listed below are just a price range per sq ft seeing how every place is so different. First time clean is normally a little bit more than an ongoing rate as more cleaning needs to be done unless a Special Offer is in place. Another factor to keep in mind is whether you want just a one time, a monthly or bi-monthly clean as a monthly will be slightly more than if you went bi-weekly. Thank You for understanding.

New rates as of June 2019
600 to 900 sqft $75 to $95 **These rates are used as estimates when quoting a job where I have NO idea
901 to 1200 sqft $80 to $120 how long a home will take as each home is different and the level of cleaning
1201 to 1500 sqft $95 to $130 to be done. **If I accept a home larger than shown, rooms can be omitted.
1501 to 1800 sqft $100 to $140
1801 to 2100 sqft $120 to $150
I re-caulked this bathtub as the mold was under the existing caulk and was unable to be cleaned. I did this more for myself than for the client as it did not bother her, but this is the quality of work I do.
This was done on a move-out clean. It took some work but I got it up to my standard of cleaning.
This was a stove that I did on a move-out. Client was extremely pleased. I was also. This type of cleaning involves more detail and will be a factor in cost. This stove alone took a good hour.
Client did not think these could be cleaned and was going to replace, but I simply cleaned them and good as new. They also were never cleaned when she move in and remained like that until she moved out.
**Please be aware that move-outs are a lot of work, take a lot longer and not even close to your basic housecleaning where a home has been maintained. Rates for move-outs can be up to 2 times more. I also can not say how long a job will take as there is no way of knowing. Most move-outs have taken me longer than expected. Homes that have been well maintained are a lot easier to do, but most I come across have not been cleaned on a regular basis. Also note that I will not haggle my prices as I know how labour intense cleaning is, but will try and be as reasonable as possible. I will also not compete nor compare myself to someone else who is not at the same level of cleaning as I am or ones who do not have a business licence, business name or one who does not even have a website as well. If you hire a less than cleaning person, expect to pay less.
There are 3 levels of cleaning and speed of cleaning.
A cleaner can work slow, Medium or fast. I fall in the middle as I am careful with a client's belongings and like to be thorough. Someone who claims to be fast is not always a good thing. They can become careless and cause damage or miss stuff.

The 3 levels of cleaning are:
1. Basic cleaning where it is mostly just wipe down. This I do not do unless someone does not want to pay much but want more of a quick clean.
2. The second level is Basic/plus. You get basic Plus extra work which is where I fall under as I do extra cleaning for my clients. I alternate extra cleaning chores on an as needed basis.
3. The third level is more detail cleaning each time where a lot more is done. Most clients do not choose this as it does cost more.
As of August 2019, I have limited space to take on new clients. I currently have 2-morning opening and the rest are for afternoon cleans. Please keep that in mind if you need or want a morning slot.
Therefore I am seeking small to medium sized homes up to 2100 sq. ft. Bigger homes, you will just have to omit rooms or cleaning chores.